Know therefore that the Lord your God is God, the faithful God who keeps covenant and steadfast love with those who love him and keep his commandments, to a thousand generations. Deuteronomy 7:9 (ESV)

________________________________________________________________________________________________________________
For half a century, Stony Point Reformed Presbyterian Church has borne joyful witness to God's great love and faithfulness revealed in Jesus and His gospel. In September, to mark the 50th anniversary of our church's founding, we will celebrate His goodness to us in some very special ways. We want our Anniversary Celebration to be an occasion where people who have been, are, or will be part of our church life will be welcome and rejoice with us at God's faithfulness over all these years. Our celebration is designed not just to remember community, but to offer it and build it as we come together. There will be several components including:
50TH ANNIVERSARY FELLOWSHIP SUPPER GROUPS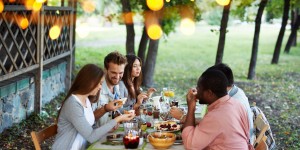 The Celebration's Fellowship Supper Groups are the perfect opportunity to meet and eat with people who have been part of SPC's story. Many of them you will know, but some you will have not met – because they are new to our church or because you have never had a chance to get to know them. These Supper Groups will also give you the chance to learn more about our church's history, and to discuss where you would like to see our church go in its next fifty years. Each Supper Group will enjoy an informal, adults-only meal together sometime before the end of the year. GOT QUESTIONS? Contact:  Andrea Arthur or Renee Boswell.
PIZZA PARTY & "MAGIC" SHOW FEATURING DR. SAM LAMERSON • FRIDAY, SEPTEMBER 27

SCHEDULE
Pizza Party from 5:30 to 6:30 PM in the Fellowship Hall
Magic Show from 6:30 to 7:15 PM in Room 206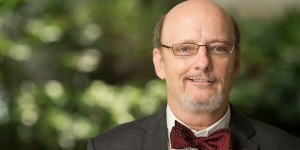 We will begin our Anniversary Celebration on Friday evening with a Pizza Party. After dinner, our Bible conference speaker, Sam Lamerson, will treat the kids to a magic show. Alongside being a theologian and seminary professor, Dr. Lamerson is also an accomplished magician and ventriloquist in South Florida. This has opened many opportunities for him to share the Gospel. After the magic show, Dr. Lamerson will begin our Bible conference by giving the first of several talks on the enduring power and authority of the Bible.  CLICK HERE TO RSVP.
BIBLE CONFERENCE WITH DR. SAM LAMERSON • FRIDAY, SEPTEMBER 27 & SATURDAY, SEPTEMBER 28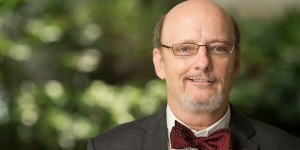 KNOX THEOLOGICAL SEMINARY, PROFESSOR OF NEW TESTAMENT & PRESIDENT
BIBLE CONFERENCE SCHEDULE
Friday from 7:30 to 8:30 PM in the Sanctuary
Saturday from 9:00 AM to Noon (in two sessions) in the Sanctuary
Many of you will remember Sam Lamerson from his earlier visits to Stony Point Church. We have asked Sam to speak on the relevance and power of the Bible and know that he will speak to the subject in a way that will engage and help us whether we are new to the teachings of the Bible or have been students of it for years.  Sam is the President of Knox Theological Seminary in Fort Lauderdale, Florida. He was a graduate in the first class at Knox Seminary and was a friend and colleague of the pastor of Coral Ridge Presbyterian Church, Dr. D. James Kennedy. Prior to joining the Knox faculty, Dr. Lamerson taught at Trinity Evangelical Divinity School. When he's not preaching or teaching, Dr. Lamerson enjoys sleight of hand and juggling. He is married to Cindy and has two grown children, Charity and Josiah. Sam and Cindy have also been valued friends of our senior pastor, Steve Constable, and his wife, Barb, for more than twenty years. Childcare will be available for children birth through 5th grade. CLICK HERE TO REGISTER FOR BIBLE CONFERENCE CHILDCARE by Sunday, September 22. Bible Conference childcare is limited and pre-registration is required.
ANDREW PETERSON CONCERT • SATURDAY, SEPTEMBER 28 AT 7:00 PM
Andrew Peterson and his band will help SPC celebrate its 50th anniversary with a concert on Saturday evening in the SPC sanctuary. Doors open at 6:00 PM.  CLICK HERE TO GET YOUR TICKETS for $10 (plus a small service fee).
50TH ANNIVERSARY CELEBRATION WORSHIP SERVICES • SUNDAY, SEPTEMBER 29 AT 8:30 & 11:00 AM
The culmination of the weekend will be our gathering together to rejoice in God's faithfulness and work among us over these past 50 years. He, after all, is the cause of all our celebrations for the past, the present, and the future. And for the sake of our future, the Anniversary Committee has asked Charles James, Sr., a veteran SPC elder and husband of Kay Coles James, to speak to what has been achieved among us and what things still wait to be achieved. We are inviting folks from SPC's past to worship with us. It will be up to you to invite folks from SPC's possible future, as you extend an invitation to your friends and neighbors to join us for worship or for any part of our weekend.
ANNIVERSARY MIXER • SUNDAY, SEPTEMBER 29 AT 9:45 AM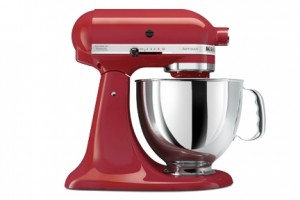 In between our two Anniversary Celebration worship services will be one of our traditional, healthy, and fun 'mixers' – designed not just for us to enjoy refreshments, but to enjoy each other's company. Our fifty years have been fifty years of fellowship. So come to our mixer and celebrate with old friends and make new ones over finger food and lemonade.
50TH ANNIVERSARY IMPACT FUND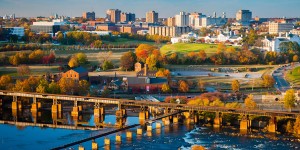 The theme of our Anniversary Celebration is about more than the past and about more than just ourselves. With this in mind, remembering God's faithfulness, the Anniversary Committee is establishing an Impact Fund for us to contribute to the ongoing work of our partners in Mission in Greater Richmond. This will be an opportunity to raise among us a hoped-for $50,000 in over-and-above, one-time donations. This Impact Fund will be distributed to our local ministry partners and area church plants for specific projects for which they will be encouraged by our continued support and financial commitment. This opportunity to give will continue through December 1. CLICK HERE TO GIVE. (Please select Impact Fund tab.)