The '60s were a  time of change, unrest and turmoil in Richmond and a time of discouragement for many. But a small group of God's people believed it was also a time of great opportunity. Accordingly, when they met in the fall of 1966, their purpose was to explore the possibility of establishing a new church in Richmond, one which would joyfully proclaim the Word of God as it addressed the real needs of the world around them. And here, in part,  are a few – a very few – of the things which resulted from that meeting…
Current and Future Initiatives
Having been a congregation in which participation in a small group was encouraged but not vital to membership at SPC, we believe the Lord is calling us to become a church in which meaningful participation in a Community Group is the norm for all who attend.  Accordingly, we'll be focusing on our Community Groups ministry over the next several years.
Read More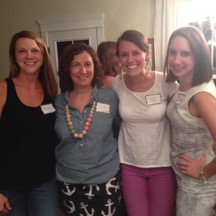 Session Initiatives
The SPC Session undertook three strategic initiatives in early 2016 with the aim of preparing SPC for its next decade of ministry. 1) To identify immediate, short, and long term staffing needs. 2) To recommend changes, consistent with Biblical principles, which will promote greater inclusivity across cultures at SPC. 3) To create a Leadership Development Program which will identify, cultivate, deploy and foster lay leaders.
Since our earliest days, we have made sharing the love of God in Christ with our neighbors one of our top priorities. Whether spearheading a new initiative or partnering with an existing ministry, our goal has been to bring justice to the poor in Jesus' name, share the good news of His gospel, and bring glory to His name. In the days to come, with God's help, we want to expand this tradition.
Read More