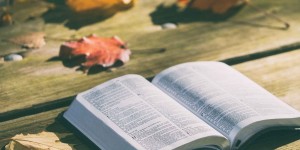 GROW IN THE GRACE AND KNOWLEDGE OF OUR LORD AND SAVIOR JESUS CHRIST.
Sundays from 9:45  to 10:45 AM.
Wherever you are on your spiritual journey, our Sunday Morning Classes will help you develop a Christian mind and heart in the company of others. The following classes are currently meeting at SPC most Sunday mornings.
________________________________________________________________________________________
MEMBERSHIP CLASS • ROOM 102
January 26 – March 8 • Steve Constable, Senior Pastor
Our six-week Membership Class examines the vows members make as they join SPC. Whether you have been a member of a PCA congregation before, are coming from a church of another Christian tradition, or have never been a member of a church, this class will help you understand the responsibilities and benefits of church membership.
NEW CITY CATECHISM ONE: GOD IN HIS GLORY• ROOM 206
January 5 – March 8 • Kenrick Arthur and Steve Wozny, Elders
Whether you are exploring the Christian faith or have been a believer for decades, the one thing we all need to know is what Christians believe. Following the New City Catechism over the next five years, this class will teach you the basics and introduce you to the deeper issues within Christian theology. The course is designed to run alongside the New City Catechism that SPC parents are teaching their children.
TWELVE WAYS YOUR PHONE IS CHANGING YOU • FELLOWSHIP HALL
January 5 – March 8 • Various Teachers
We are living through a technological and information revolution as big as any culture shift that the world has known. It has brought many blessings of connection, convenience, and efficiency. It has also brought huge challenges for us and for our children. The class will use Tony Reinke's book of the same name to give us an opportunity to talk principally and practically about how Christians should manage this powerful tool.
SPC PRAYER ROOM • ROOM 106
Every Sunday
Praying for our congregation, neighbors, city, nation, world, & Church. Commit to weekly prayer or visit occasionally. You are always welcome.
_____________________________________________________________________________________________________________
SPECIAL SUNDAY MORNINGS AT SPC
MEET OUR MISSIONARIES: JOHN AND KATHY LESONDAK
January 19 • SPC Fellowship Hall
John and Kathy are career missionaries to Eastern Europe. They are visiting SPC, possibly for the last time. (They are retiring.) Hear stories of John and Kathy's decades-long work and witness. And join them for lunch from 12:30 to 2:00 PM in the Fellowship Hall to get to know them even better. CLICK HERE TO RSVP.
MAKING UP IS HARD TO DO: REPENTANCE & RECONCILIATION
February 16 • SPC Fellowship Hall
The fourth and last session in our I Take You Marriage Conference. Teacher: Bill Clark. CLICK HERE FOR MORE ON BILL CLARK AND I TAKE YOU.