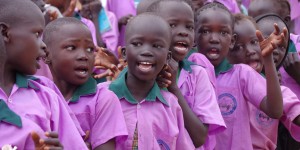 "I HAVE MADE YOU A LIGHT FOR THE GENTILES, THAT YOU MAY BRING SALVATION TO THE ENDS OF THE EARTH."
Express your faith in Jesus through loving service and gospel witness by participating in and/or supporting these upcoming SPC Mission Projects and events.

OPERATION CHRISTMAS CHILD
A MINISTRY OF SAMARITAN'S PURSE • NOVEMBER & DECEMBER 2020
Operation Christmas Child demonstrates God's love in a tangible way to needy children around the world, and together with the local church worldwide, shares the Good News of Jesus Christ. Since 1993, more than 100 million boys and girls in over 130 countries have experienced God's love through the power of simple shoebox gifts. Spread the good news and spread great joy in Jesus' name this Christmas.
HOW YOU CAN HELP

Pick up an OCC Shoebox and brochure from the SPC Welcome Center.
Check the brochure for five easy packing steps and gift suggestions.
Fill your box(es).
Return box(es) to the SPC Welcome Center by Sunday, November 22.
VOLUNTEER TO SERVE AT THE OCC SHOEBOX PROCESSING CENTER
Job Description: Inspect shoeboxes for safe and appropriate gifts, add The Greatest Journey Storybook, and pray over each box. An Operation Christmas Child Mission Team from SPC will travel to Baltimore on Friday, December 11, and Saturday, December 12. We have 3 shifts available for up to 8 workers: Friday, 12/11, from 2:00 – 6:00 or Saturday, 12/12, from 10:00 – 2:00 or 3:00 – 7:00.  Volunteers will be asked to cover the cost of a hotel room for Friday night if needed and meals. Scholarships are available. (Volunteers must be at least 13 years old. Youth must be accompanied by a parent.) Samaritan's Purse has put into place COVID-19 safety precautions for all volunteers. Masks will be required, temperatures will be taken, and stations are reorganized for social distancing.
SIGN UP NOW / GOT QUESTIONS?
To volunteer for the Operation Christmas Child Mission Team:

STEP CHRISTMAS STORE & BRUNCH
RVA • SATURDAY, DECEMBER 5, FROM 9:00 AM TO 5 PM
The STEP Christmas Store will be open this year with limited access by appointment and the brunch has morphed into a Grab & Go Continental Breakfast. How you can serve:
Donate new, unwrapped gifts for the STEP Christmas Store to big box on SPC porch or foyer before December 2.
Donate Apple Cider, Capri Sun Juice boxes, bags of fresh fruit for the breakfast.
Help staff the Continental Breakfast.
Help service the Christmas Store
For more info or to volunteer, Email Bob Morgan  or call 804-363-9302.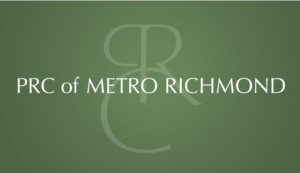 PREGNANCY RESOURCE CENTER BABY SHOWER
JANUARY 2021
Since 1983, the PRC has been a loving refuge and a valuable resource for over 37,000 women and men who were unprepared for pregnancy and in need of practical assistance for life-affirming choices; choices that uphold the sanctity of human life, choices that offer hope and a future abundant in blessings, choices that affirm the lives of moms, dads, and babies. All of the services the PRC offers are free and confidential to all of its patients and clients. Being able to provide services at no cost to the teens and women that come to the PRC for help often times makes the difference between mothers choosing to carry to term or terminate their pregnancies.
In January, SPC is planning to help the PRC meet the physical needs of moms and their babies by collecting:
New baby clothing and toys
Diapers (size 4 and 5)
Formula
Cribs
Car seats
Summer maternity clothing
Plus Sizes 2-4x (especially pants or leggings)
Feminine Maxi Pads
Note: Maternity items can be gently used; all other donations must be new. Due to ever changing safety regulations and recalls, the PRC can only accept new baby items.
As an individual, family, or Community Group, you can change lives by donating these critical items to SPC's PRC Baby Shower. To participate, purchase one or more of the items from the list above and deliver them to SPC's foyer or front porch in May. We will collect all the donations and deliver them to the PRC several times throughout the month of November.
SPC COMMUNITY BLOOD DRIVE
DATE TBA
The American Red Cross is the nonprofit provider of blood products to area hospitals. The majority of this blood comes from blood drives organized by groups like SPC. By giving blood with the American Red Cross, SPC supports patients in need throughout greater Richmond, every day of the year. It's an excellent way for us to give life and health to our community in Jesus' name. If you are at least 16 years old, 110 pounds, and well, please give. If you can't give, please pray for those who do, the health-care providers who will take and use it, and the patients who will receive it.
With all the extra stress on our city's health-care system, now is a particularly important time to give. The American Red Cross and SPC are extra-committed to protecting your health this time around with all the current, relevant safety precautions and legal requirements in place. Sign up today at stonypointchurch.org/blood. And encourage your family, friends, and Community Groups to sign up, too.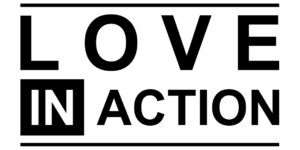 LOVE IN ACTION LEAF BLOWING
RVA • SATURDAY, DECEMBER 12, 2020
Join the SPC Youth Fellowship as it cleans up yards and rakes leaves for those that need some help. And if you or someone you know could use our help, contact Zac Collins at 356-6050. SIGN UP TO SERVE.
________________________________________________________________________________________
TO PARTICIPATE IN MISSION PROJECTS AT SPC
1. Contact Michael Bryant, Director of Missions at 539-6453.
2. If you are new to missions at SPC, please complete the SPC Mission Team Application Form.
TO FINANCIALLY SUPPORT MISSION PROJECTS AT SPC
1. CLICK HERE.
2. Choose "Missions" at the "Select a fund" tab and note the name of the project you want to support in the memo line.
All contributions are tax deductible. Per guidelines from the denomination, SPC will maintain control over the administration of all donated funds. Any excess funds over what is needed to cover the costs of the Mission Project will be used at the discretion of the Session of SPC. Thank you very much.