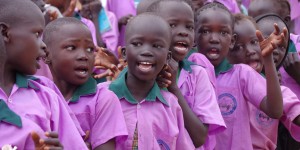 "I HAVE MADE YOU A LIGHT FOR THE GENTILES, THAT YOU MAY BRING SALVATION TO THE ENDS OF THE EARTH."
Express your faith in Jesus through loving service and gospel witness by participating in and/or supporting these upcoming SPC Mission Projects and events.
________________________________________________________________________________________
TO PARTICIPATE IN MISSION PROJECTS AT SPC
1. Contact Michael Bryant, Director of Missions at 539-6453.
2. If you are new to missions at SPC, please complete the SPC Mission Team Application Form.
________________________________________________________________________________________
TO FINANCIALLY SUPPORT MISSION PROJECTS AT SPC
1. CLICK HERE.
2. Choose "Missions" at the "Select a fund" tab and note the name of the project you want to support in the memo line.
All contributions are tax deductible. Per guidelines from the denomination, SPC will maintain control over the administration of all donated funds. Any excess funds over what is needed to cover the costs of the Mission Project will be used at the discretion of the Session of SPC. Thank you very much.
________________________________________________________________________________________
UPCOMING SPC MISSION PROJECTS & EVENTS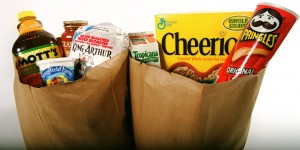 AFTERNOON FOOD PANTRY CHRISTMAS PARTY • TUESDAY, DECEMBER 17
Celebrating Christmas with our Food Pantry Guests from 1:00 to 2:30 PM. CLICK HERE TO SIGN UP.
AMERICAN RED CROSS BLOOD DRIVE AT SPC • SUNDAY, DECEMBER 22
The American Red Cross is the nonprofit provider of blood products to area hospitals. The majority of this blood comes from blood drives organized by groups such as SPC. By giving blood with the American Red Cross, SPC supports patients in need throughout greater Richmond, every day of the year. It's an excellent way for us to give life and health to our community in Jesus' name. If you are at least 16 years old, 110 pounds, and well, please give. SIGN UP TO GIVE.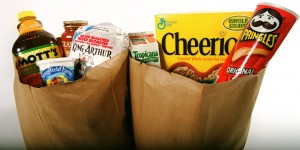 EVENING FOOD PANTRY CHRISTMAS PARTY • MONDAY, DECEMBER 23
Celebrating Christmas with our Food Pantry Guests from 6:30 to 8:00 PM. CLICK HERE TO SIGN UP.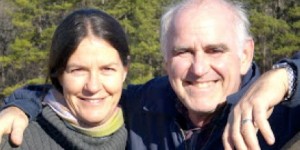 JOHN & KATHY LESONDAK: SLOVAKIA • JANUARY 19
John and Kathy will be visiting SPC in January, possibly for the last time. (After serving in Europe for decades, they are retiring.) Join them for lunch on Sunday, January 19, to learn about their work, witness, and plans for the future.

FEED MY STARVING CHILDREN / RVA • DATE TBA
Packing nutritionally complete meals for distribution to hungry children around the world.
SPECIAL OLYMPICS / RVA • JUNE 2020
Helping our city host a very special day for some of Virginia's most special athletes.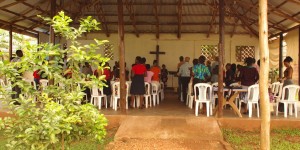 UGANDA • JUNE  27 – JULY 11
Taking the love of God in Christ & the hope of His Gospel to Africa in work and witness. Partners: Pastor Silas Okello, Truth Fountain Church (Lira) & Pastor James Bab (Kiryandongo Refugee Settlement). Leader: John Keltonic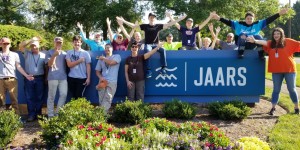 JAARS (WAXHAW, NC) • JUNE 28 – JULY 3
Supporting Bible translation and distribution by providing necessary repairs and maintenance to their facilities, as well as office administrative services. Leader: Zac Collins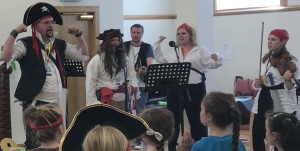 DORNOCH (SCOTLAND) • AUGUST 6 – 17
Serving with Dornoch Free Church as it hosts a Holiday Bible Club for the village's children. Leader: Elizabeth Giffin

INTERNATIONAL STUDENTS, INC / UVA (C'VILLE, VA) • AUGUST 2020
Helping ISI welcome new students from all over the world to UVA and make connections with Christian families and churches in their new homes away from home. Leader: Jaqueline Carrell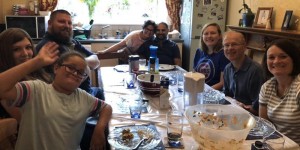 DEWSBURY (ENGLAND) • OCTOBER 23 – NOVEMBER 2
Serving with Dewsbury Evangelical Church as it reaches out to its neighbors from all over the world with the Gospel. Leader: Dawn James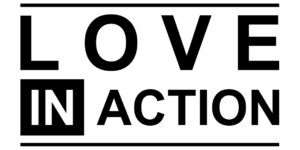 LOVE IN ACTION EMERGENCY HOME REPAIR • DATE TBA
We will be doing home repair in Suburban Village. If you want to help, contact Michael Bryant at 539-6453.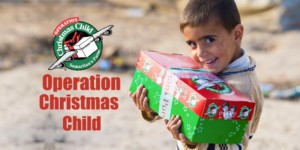 OPERATION CHRISTMAS CHILD • NOVEMBER 2020
Participating in the shoebox ministry of Samaritan's Purse, Operation Christmas Child is an easy and exciting way to be involved in the evangelism and discipleship of children around the world. We are building a team to travel to Baltimore in December to work in the Samaritan's Purse / OCC warehouse to help ship shoe boxes. To volunteer for the Operation Christmas Child Mission Team: SIGN UP TO SERVE. Email Cindy Bryant or call 564-7548.
STEP CHRISTMAS STORE BRUNCH / RVA • DATE TBA
Organizing, preparing, setting up, serving, and cleaning up after a holiday brunch in support of STEP's Christmas Store. To provide breakfast food and/or to serve at the brunch: SIGN UP TO SERVE. Email Bob Morgan  or call 804-363-9302.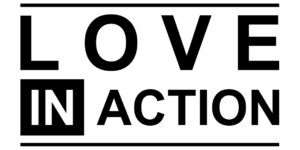 LOVE IN ACTION LEAF BLOWING • DECEMBER 2020
Join the SPC Youth Fellowship as it cleans up yards and rakes leaves for those that need some help. And if you or someone you know could use our help, contact Zac Collins at 356-6050. SIGN UP TO SERVE.