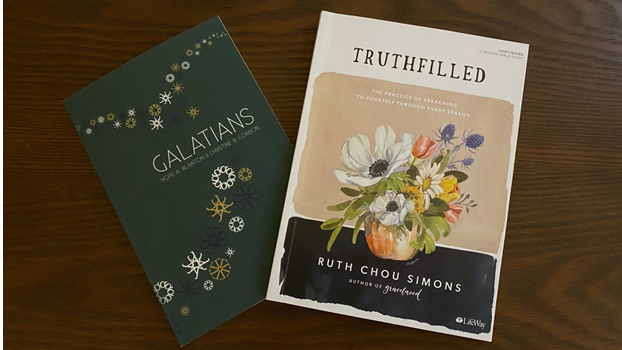 As we head into Summer, there are 2 optional Bible studies for you to consider for your own devotions or to continue on meeting with a small group. Both studies will keep you in Paul's letters as we have studied Ephesians and Philippians this past year. Links to where to buy the books are included below with the descriptions, or you can always order from Redemption Books. Review copies of these books will be displayed in the foyer of the church during the month of May.
Truthfilled by Ruth Chou Simons. This is a study in the book of Colossians. It has seven chapters, 5 lessons in each chapter and has a video with each chapter. (Let Dawn know if you need access to the videos, dawn@stonypointchurch.org)
Galatians, by Hope Blanton and Christine Gordon. This study is authored by the same women who authored the Philippians study and has the same format. It has 8 lessons with some commentary with each lesson.