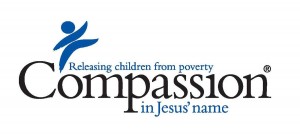 Poverty tells children that they have no future. Sponsorship tells them otherwise. Sponsor a child today and give him or her the best gift ever — hope in Jesus!
We encourage everyone who worships at SPC to prayerfully consider sponsoring a child through Compassion International or some other well-respected, gospel-centered mission organization. CLICK HERE TO SPONSOR A CHILD THROUGH COMPASSION INTERNATIONAL.
LEARN MORE ABOUT CHILD SPONSORSHIP FROM STONY POINT CHURCH MEMBERS
TAKE THE COMPASSION JOURNEY
This free, online experience will connect you to some of the realities faced by children growing up in extreme poverty through the true story of a girl named Patience. See life from a different perspective and participate in thought-provoking conversations with your family or housemates as you journey with Patience from poverty to hope in Jesus. CLICK HERE TO REGISTER FOR THE COMPASSION JOURNEY. (Available through October 30.)
How is Compassion International responding to the Covid pandemic?
Around the world, Compassion staff is working hard to provide support to children and families wherever possible. While many child development centers are temporarily closed to group activities, that does not mean all programmatic activities and expenses have stopped. Your support is still vital in this season. In some cases, partner church staff members are visiting homes to check on the welfare of children and their families. They may be delivering medical supplies, hygiene kits, extra food, water and other resources to help during this time of crisis.
What makes Compassion International unique?
Sponsoring a child with Compassion is the most cost-effective way to end extreme child poverty. It not only addresses a child's immediate physical needs, it also builds self-esteem and self-respect. Although there are similarities across other child sponsorship programs, Compassion's approach is unique because we are:

Christ-Centered
In response to God's call to care for the poor, Compassion gives hope to the hopeless, meeting practical needs and sharing the good news about Jesus in a culturally relevant, unconditional way to all we serve.

Child-Focused
Our child sponsorship ministry connects one child with one sponsor to help the child achieve his or her God-given potential. Sponsors write and receive letters, pray for and encourage their sponsored children and may even visit their children.

Church-Based
Every sponsored child is linked with a Christ-centered church in his or her community. Compassion partners with over 7,500 evangelical church partners in 25 countries around the world.