"GO THEREFORE & MAKE DISCIPLES OF ALL NATIONS…"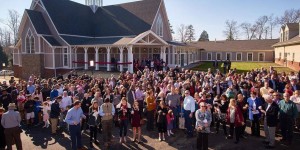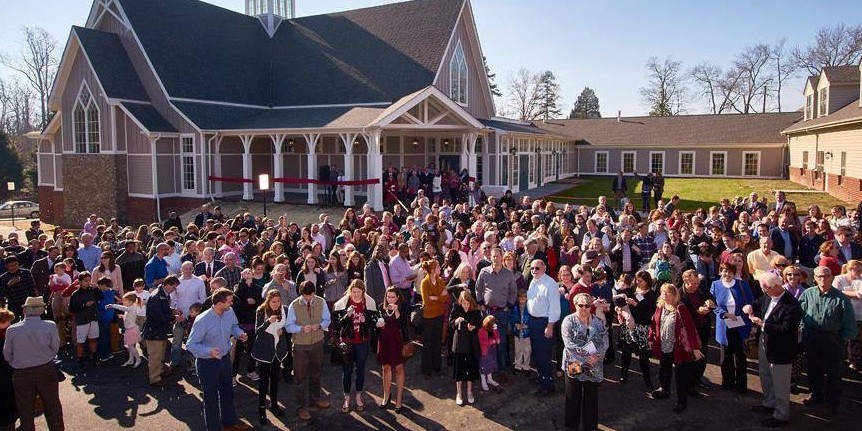 EVERY CHRISTIAN IS A MISSIONARY
Before Jesus ascended into heaven, He gave this final command to His disciples: "Go and make disciples of all nations, baptizing them in the name of the Father and of the Son and of the Holy Spirit, and teaching them to obey everything I commanded you" (Matthew 28:19 & 20a). We believe this command – this call to evangelism and mercy – applies to the global Church in every generation until Jesus returns.  And while much of this work is carried out by mission agencies and career missionaries, it is the privilege and responsibility of every congregation and Christian to support and participate in this work to the best of their ability, as God gives opportunity. As God's people contribute to and participate in missions, the Holy Spirit breathes fresh life into the Lord's Church.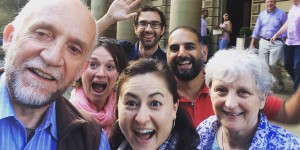 SPC MISSION PARTNERS & PROJECTS
SPC financially supports Mission Partners in Richmond and around the world. From time to time, our partners visit SPC to report on their work and witness. At other times, we visit them where they are to work with and encourage them. Each year, SPC sends teams and individuals from its congregation to serve with our mission partners in Richmond and around the world. If God is calling you to participate in that work and you are ready to answer His call, contact Michael Bryant. He can help you connect your call with our opportunities. Our Local and Global Mission Partners, as well as our developing plans for upcoming Local and Global Mission Projects and events, are listed  below.
SPC MISSIONS SCHOLARSHIPS
SPC provides financial support to its members and people who regularly worship at SPC for participation in mission projects that are not being organized by SPC. Click HERE to apply for an SPC Missions Scholarship. If you have questions, please contact Janice Bilger or Melanie Jones. The following missionaries received scholarships from SPC in the past few years:

2016 & 2017 / Alex Morze / Bulgaria with MTW
2017 / Sally
2017, 2018, & 2019 / Cathy Jones / Perales Presbyterian Church in Perales, Lima, Peru
2017 / The Kuester Family / Ethiopia
2017 / Emily Blair / Prague, Czech Republic with CRU
2017, 2018, & 2019 / Michelle Froede / Haiti with Children of Promise
2018 / Rachel and Brad Howren / Dornoch, Scotland
2018 & 2019 / Emily Van Doornik / Guatemala with Students International
2018/ Aven Jones / CRU Greek Summit
2018 / Annie Ranson / Urbana Student Missions Conference in St. Louis
2019 / Aven Jones /Kolkata, India with CRU
GUARD THE GAP
Guard the Gap is a small group of people who have been moved by the Apostle Paul's longing for the salvation of his countrymen to pray fervently and faithfully for missions and missionaries.  With Paul's example before us and the Holy Spirit's help, we ask the Lord to prosper the evangelistic efforts of His servants locally, regionally, and around the world — with a special emphasis on missionaries and missionary efforts supported by SPC. Guard the Gap meets on the third Wednesday of every month from 7:00 – 8:30 PM. Please email Jacqueline Carrell if you're interested in an update on the location of the next "socially distanced" meeting. (Probably John & Betty Morgan's back yard.) If you can't join them for the monthly prayer meeting but would like to receive the prayer letter, please contact Jacqueline as well.
SPC's Local Mission Partners
SPC's Global Mission Partners
SPC's Campus Mission Partners
SPC Missions Forms, Policies, & Procedures
SPC MISSION POLICIES & PROCEDURES
DORNOCH 2020 MISSION PROJECT PARTICIPATION FORM
UGANDA 2020 MISSION PROJECT PARTICIPATION FORM
DEWSBURY 2020 MISSION PROJECT PARTICIPATION FORM
ISI 2020 MISSION PROJECT PARTICIPATION FORM
JAARS 2020 MISSION PROJECT PARTICIPATION FORM