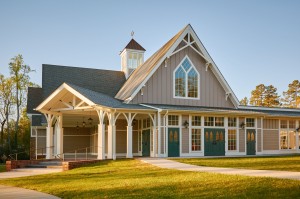 RECORDED LIVE AT STONY POINT CHURCH ON SUNDAY, NOVEMBER 22, 2020 AT 8:30 AM.
ORDER OF WORSHIP
Music: Come All Ye Pining
Call to Worship: From Malachi 1
Prayer of Adoration concluding with the Lord's Prayer
Music: Wonderful, Merciful Savior
Confession of Sin Assurance of Pardon
Children's Sermon
Music: Praise, My Soul, the King of Heaven
Scripture Reading: 1 Corinthians 9: 19 – 27 (ESV)
Sermons Series: Miracle At Corinth
Sermon: The Hustle & the Muscle of Christian Discipleship
Music: O Praise the Name
Music: Doxology
Benediction
MIRACLE AT CORINTH: THE HUSTLE AND MUSCLE OF CHRISTIAN DISCIPLESHIP
Our preacher is Steve Constable, Senior Pastor . His text is 1 Corinthians 9:19 – 27. Curt Kenney, Assistant Pastor, leads our worship and delivers our Children's Sermon. And Virginia Cassanova reads our Scriptures.
I CORINTHIANS 9:19 – 27
19 For though I am free from all, I have made myself a servant to all, that I might win more of them. 20 To the Jews I became as a Jew, in order to win Jews. To those under the law I became as one under the law (though not being myself under the law) that I might win those under the law. 21 To those outside the law I became as one outside the law (not being outside the law of God but under the law of Christ) that I might win those outside the law. 22 To the weak I became weak, that I might win the weak. I have become all things to all people, that by all means I might save some. 23 I do it all for the sake of the gospel, that I may share with them in its blessings. 24 Do you not know that in a race all the runners run, but only one receives the prize? So run that you may obtain it. 25 Every athlete exercises self-control in all things. They do it to receive a perishable wreath, but we an imperishable. 26 So I do not run aimlessly; I do not box as one beating the air. 27 But I discipline my body and keep it under control,[b] lest after preaching to others I myself should be disqualified.
__________________________________________________________________________
GIVE
Your continued faithfulness to SPC through ONLINE GIVING or in checks mailed to the office (2330 Buford Road / Richmond, VA 23235) will be a tremendous help and encouragement as we keep the church on track and seek to help those in need.